All aboard!.. There is a wedding in town!
The truth about the wedding trade in Spain.
Let us start by saying, there are some excellent services, venues and wedding planners here on the Costa del Sol, most of us reputable suppliers know each other too, like one big family! However, there are plenty of rogues out there, which we hate, as it is not only risky for you, but these less reputable services can give the wedding trade a bad name, keep your wits about you and use reputable suppliers and the good guys!
The wedding trade, especially in a popular destination like southern Spain, is becoming a nightmare for the couple planning a wedding here, if you are considering getting married here in Spain, then spending just 10 minutes reading this article could save you from making some major mistakes! The Wedding trade in Spain is booming and it's no wonder why, southern Spain is a fantastic choice for a destination wedding, but this boom has brought to the surface, many less reputable's touting for your business!
You see, there are very many expatriates here in Spain, many from the UK, Ireland and other destinations in Europe, but Spain still has a high level of unemployment! It is not as easy to get regular work in Spain, so desperate people turn to whatever trade seems to be working for others! The only real work in southern Spain is within the tourist and hospitality industry, although a few smart folk have found a business idea that works, many just try to leap onto the bandwagon, often with no, or very little experience in the trade they tout to supply, or any formal legality to provide their services!
"You would have to ask yourself, when it comes to the planning and services for your wedding in Spain, would you prefer experience, or experiments?"
We do not want you to think that the sole purpose of this article is to persuade you to use Marbella Bride, it's not! Although we are indeed reputable, legal and experienced, we just want to highlight, the care that needs to be taken, when enlisting services for your wedding in Spain!
When we talk about rouge traders, we have visions of shoddy building work and dodgy mechanics, of course they exist too, but the wedding trade in Spain, especially on the Costa del Sol, is packed with people who, quite frankly, have no idea what they are doing, or no permission to do it! We are not just talking about wedding planners, but the whole range of services it takes to put together the average wedding! Catering, photography, Entertainment, Ministers, Decorators, Wedding planners and even some wedding venues are not always what they seem!
A wedding can be expensive, there is no doubting that and many couples feel shopping around a bit can save them money, but is getting the best deal always worth it?
Illegal Services: Setting up a business in Spain is quite expensive, you need to pay large monthly sums of national insurance and taxes, even before you earn any money from it. So there are many "cash in hand" businesses out here, these people can offer services at a much lower rate than the tax paying alternatives, but they can also end up getting closed down in a flash too, leaving you in the lurch on one of the most important days of your life!
The authorities are Hot on the event trade in Spain, as this is the trade with the most "black money" passing hands, suppliers who are not legal are often caught, fined and shut down, without warning! Of course, these suppliers will not tell you they are illegal, or they may suggest they are self employed in another country, but if they are working here in Spain, they are not legal unless registered with the Spanish authorities! Many will not go legal due to the costs incurred and usually because they do not have enough work to warrant doing so!
Remember, anyone can publish a flashy website and produce a brochure of stolen pictures!
The Chancers: These are another type of people, some may have great business sense, they may have even taken the plunge to be legal and pay their dues, but they have little or no experience in the trade they tout! They have marketed well and put you under their spell, the walk the walk and talk the talk, but on the day resemble fumbling baffoons, all at the determent of spoiling your wedding day!
Let us put you straight!
In the ideal world you need experience, not experiments to have the perfect wedding!
Someone with a good camera, is not a wedding photographer.

Someone who's only experience with weddings was their own, or their shot as bridesmaid, is not a wedding planner!

Someone who likes to cook for friends and family, does not mean they are a capable or legally registered caterer!

The Minister who did a 1 day intensive course, are they ready to conduct your ceremony?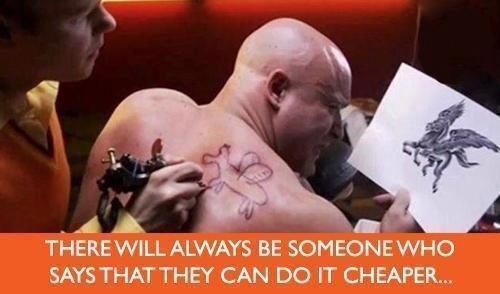 And so on!... Yet, every year we see couples fall into the trap of booking inexperienced, unqualified or illegal services for their wedding in Spain, often with disasterous consequenses, why? A lot of the time it is in an attempt to save money, going with the best deal on offer, although some are charging extortionate prices for under par services too, other times it is simply because many people never bother to check! How crazy is that!
So how can you protect yourself and ensure that your Wedding in Spain is amazing, with no nasty surprises!
So you still want to Shop around and that is fine, but do it with care! We have compiled a list of some of the most reputable services for your wedding on the Costa del Sol, where Marbella Bride are based. Its all fair competition to our own services, but we would much rather you went to competition that will do a great job! We would also urge that before you book any services, you at least check a little of their background and ensure they are fully legal to provide the services here in Spain, you owe it to yourself!
Our List of Marbella Bride Certified services, Click Here <<
Checklist for your perfect wedding!
I found my wedding services in a glossy wedding magazine, or a classy wedding service directory! Remember that these platforms simply charge for advertising, most often, with no questions asked!

Check that the service you are enlisting have a valid, NIF, CIF number, not just an NIE number. NIE is a temporary number given to all expats who register a presence in Spain, a NIF, or CIF, means they are resident and registered with the tax authorities.

Check they have both the correct licenses and formal training, or at lease some provable experience in the field they are offering.


Check they have insurance too, where relevant, especially in the field of catering, where its a legal requirement.

Don't use social network groups like Facebook to find your services, they are packed with expats eager to make a few Euros on your services, sharks almost, one recent post we saw had over 100 replies in a day and many of these respondents would not have made a great impression at your wedding!

Use quality websites, meet the service providers, check them out!
Just be sensible! Your wedding is a one off event (well most of the time), why would you risk spoiling it?
Marbella Bride - Experience the Difference!